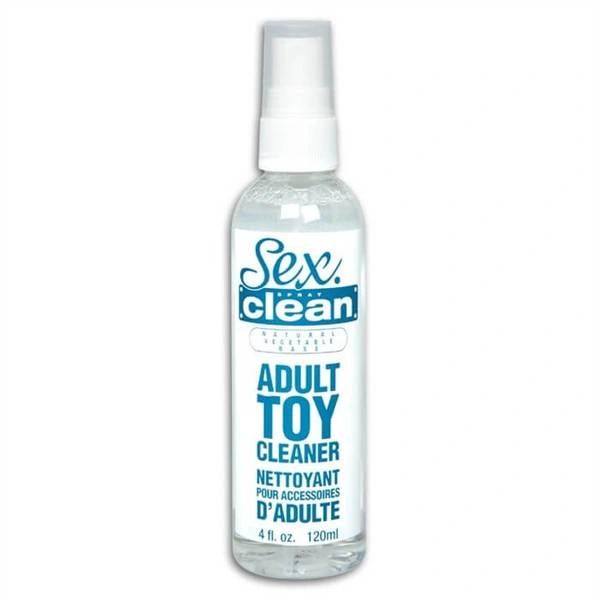 Protect your pleasures with Sex Clean. Made to clean, disinfect and maintain the integrity of your favorite intimate toys.
No aggressive chemical smell, Sex Clean has a subtle mint sent.
Made from plant-based ingredients, you wont find any greasy residue on your toys.
Use Sex Clean before and after using your instruments, both to protect yourself and to keep your erotic toys looking and feeling like new.