Silicone Basics Long John Dildo in Brown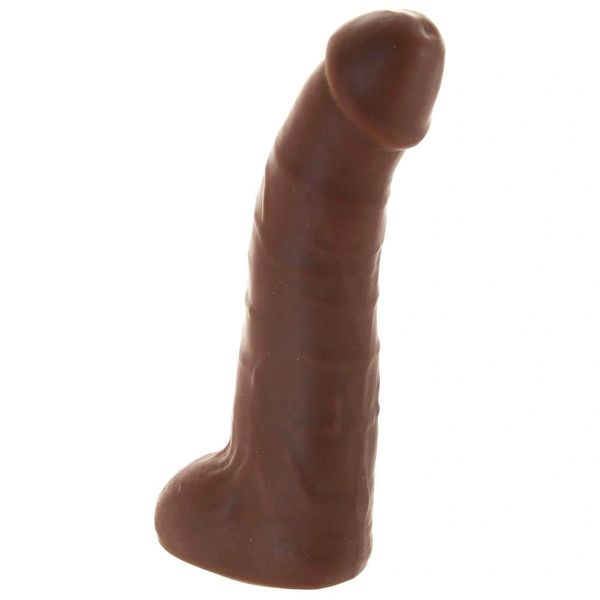 There's nothing sexier than confident curves, and when they come in the form of a totally uninhibited, over-the-top lifelike silicone dildo perfect for strapping it on, pegging pleasures and all sorts of blissful playtime shenanigans, all the better! On that note, please meet the Silicone Basics Long John Dildo. 
Aside from its curvy, super-soft, perfectly flexible shape targeting your/their inner sweet spots (g-spot or p-spot included!) perfectly, Long John, true to its name, features lots of deep-delving length and a ballsy base that's easy to hang onto. Seriously sensational for pegging, plus strap-on play of just about any kind, the Long John's balls can be  anchored into many O-ring or open-front harness systems. 
Completely hypoallergenic, non-reactive and safe for sensitive skin, the Silicone Basics Long John Dildo is also extra easy to clean. Some warm soapy water or a good toy care fluid/foam will do the trick for everyday clean up, but if you want to be really thorough, this dildo can be boiled or bleached. Long John is compatible with any favourite water-based lube, but please avoid contact with silicone lubes and other silicone toys/products.