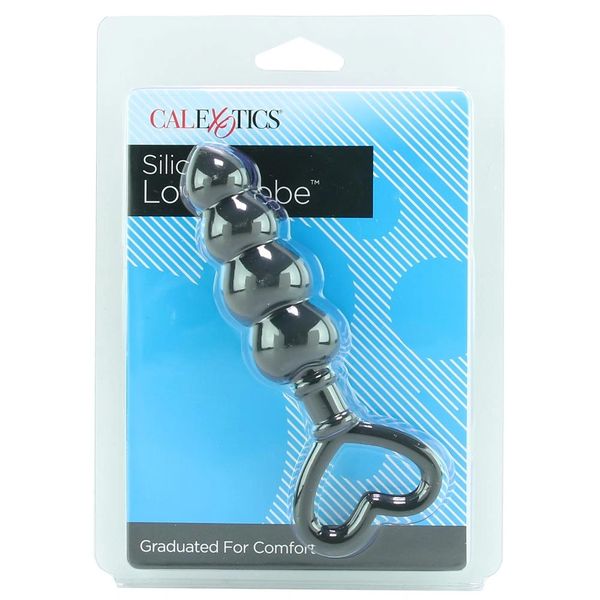 Sometimes, size really and truly doesn't matter. Other times, though. it definitely does, like, for instance, when talking about Things That Go In Your Butt. Smaller and sleeker is always better when you're just beginning to dabble in anal penetration. But!! When you've got the butt-basics down pat, and you're looking for something just a little more to explore, Cal's Silicone Love Probe can help you do just that. 
Slip-sliding smoothly one bump at a time into your or your lucky partners derriere, the Love Probe's four tapered swells provide a sexy stretch and plenty of anal sweet spot stimulation. 
Like any good butt toy, the Love Probe features a big heartshaped handle that a) allows for perfect control and b) prevents too-deep slips.  You'll be able to play worry free, and also insert, remove and adjust the Probe comfortably.
The Love Probe comes to you in the safest, most hygienic material available - pure silicone. Completely hypoallergenic, non-reactive and safe for sensitive skin, the Probe is also extra easy to clean. Some warm soapy water or a good toy care fluid/foam will do the trick for everyday clean up, but if you want to be really thorough, it can be boiled or bleached. The Love Probe is compatible with any favourite water-based lube, but please avoid contact with silicone lubes and other silicone toys/products.