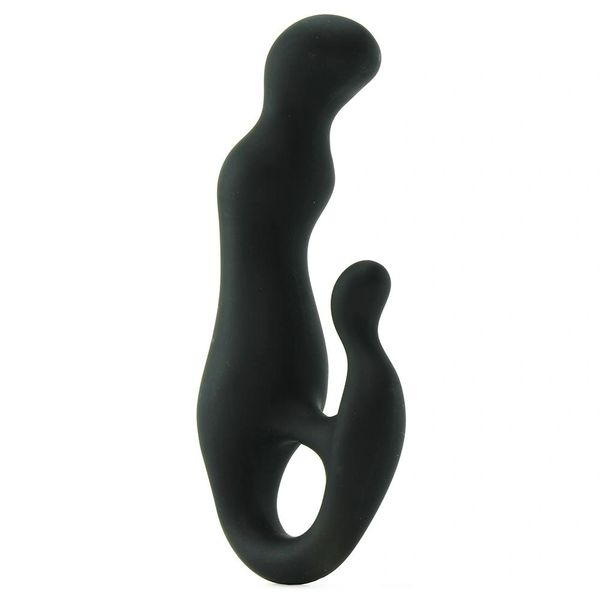 Sexily swollen and perfectly angled to suit individual inner twists and turns, targeting the prostate and nerve-ending rich perineum with unbelievable precision, Adam & Eve's Silicone P-Spot Massager represents an ultra pleasurable anal-intended piece suited to the more advanced male G-seeker.
Purposefully slanted and strategically shaped to seek out the most sensitive of inner areas once inserted, the massager flexes just enough to allowing for the most perfect angle- a big looped handle allows for easy maneuvers and customized pressure. While the shaft inspires tons of inner sensation, an up-curled, curvy-tipped arm reaching from below glides effortlessly against the perineum provides incomparable full-coverage pleasure.
100% hypoallergenic, supremely hygienic and amazingly supple, the high end silicone comprising the P-Spot Massager is absolutely safe for even the most sensitive skin. Wipe down with a good toy cleaner before and after use or scrub with warm water and a mild soap to sterilize. Always enjoy a great quality water-based lubricant with this piece, silicone formulas should be avoided, as should contact with other silicone toys and tools.