SONO No. 27 Prostate Massager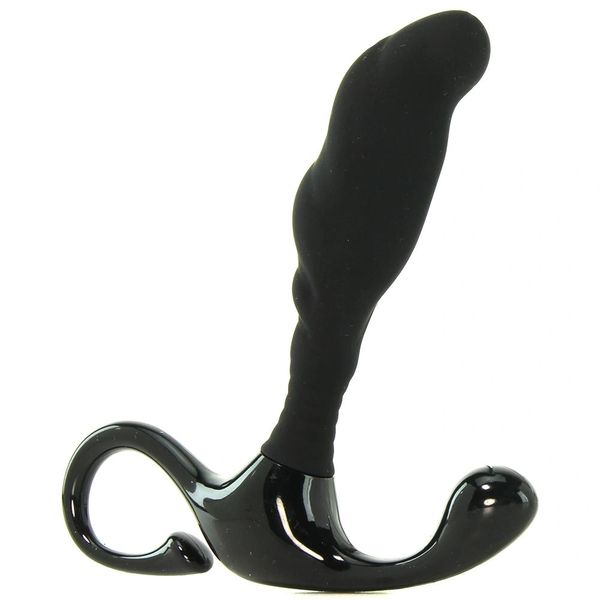 Taking full advantage of an extraordinarily high concentration of nerve endings in the anal area and prostate, Shots SONO No. 27 was designed specifically for effortless stimulation of the male g-spot.
Simple and no-nonsense in shape, the No. 27 naturally rests against the orgasm-inducing prostate gland when inserted fully. Control massage by contracting the pelvic floor and anal muscles, or gently manipulate it by hand. A smooth rounded arm reaches up from the base to target the ultra sensitive perineum while a long curled handle allows for precision control and worry-free wear.
In 100% skin safe silicone (shaft) combined with firm ABS plastic (handle), the No. 27 is hypoallergenic, completely nonporous and virtually indestructible. Clean using warm soapy water or a good toy care formulation- this piece can also be sanitized in boiling water or wiped down with a bleach solution. Compatible with water based lubes only, avoid contact with silicone lubes, toys and products.