Spark Ignition PRV-02 Vibrating Prostate Massager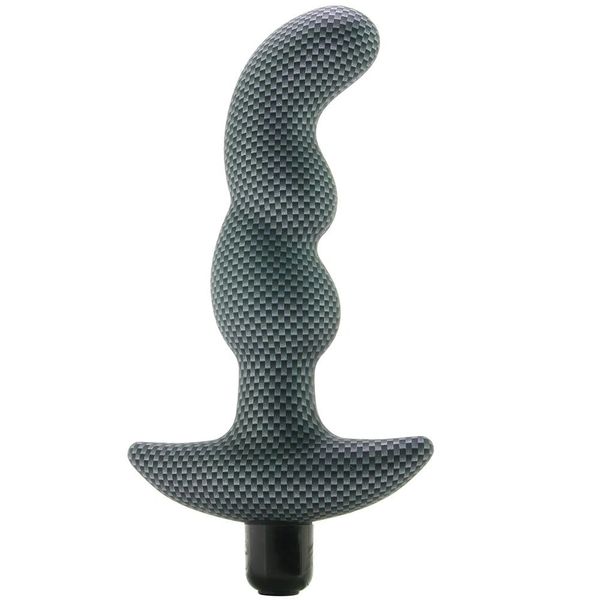 Here's a little auto mechanics analogy for you. And yes, before we get into it, we 
know
 that this doesn't apply to every single engine ever (ie: compression-ignition)! Ready? Okay. To get your car/truck motor going, you'll need a spark. For those non-literal engines though, mainly of the sexy variety, a Spark can't hurt either, particularly this one - the Spark Ignition PRV-02 prostate massager.  
Sliding smoothly into your or your prostate owning partner's derriere, the sleek Ignition PRV-02 is tapered up top for a manageable stretch and extra curvy down below. Shaped strategically to hit every anal sweet spot, the PRV-02 also seeks out the sensitive p-spot with ease. At the base (which we'll come back to in a moment) another curve tips up to press against the perineum- an often overlooked but extra sensitive erogenous zones. Oh, and can we talk about the PRV-02's colour/pattern?! The slightly metallic surface looks almost woven, but don't worry, it's smooth as silk.
Like any good butt toy, this Spark features a big widespread base that essentially anchors to the outside of your body to prevent any too-deep slips. You'll be able to play worry free, and also insert, remove and adjust the massager comfortably. On the topic of adjustment, the PRV-02 is meant to be used hands-free - once inserted, your/his anal muscles should take over, moving the plug along with internal flexing.
Studded though the base, a removable and 100% optional vibe sends 10 modes of deep, throbbing stimulation along the entire shape. Cue up vibration using a single push button.
The Ignition PRV-02 comes to you in the safest, most hygienic material available - pure premium silicone. Completely hypoallergenic, non-reactive and safe for sensitive skin, this massager is also extra easy to clean. Some warm soapy water or a good toy care fluid/foam will do the trick for everyday clean up, but if you want to be really thorough, this plug can be boiled or bleached (remove the vibe first!). The PRV-02 is compatible with any favourite water-based lube, but please avoid contact with silicone lubes and other silicone toys/products. Requires 1 AAA battery (sold separately). Waterproof.