Stretchy Silicone Cock Ring Set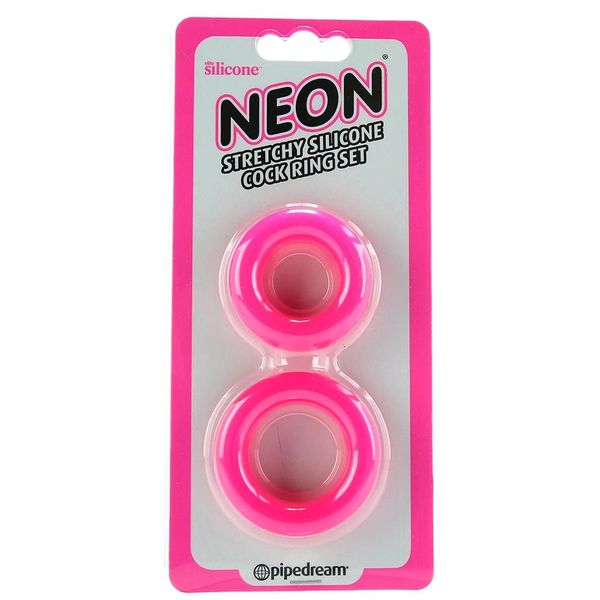 When one cock ring just won't do, why not try two? The stretchy and extra durable rings tucked into this Neon silicone duo can be mixed and matched, but each functions very (very!) well on it's own, too.
Able to be stacked over the shaft, worn over base and balls, or even used as a progressive ball stretcher, each bright pink Ring's thick, plushy width hugs tight to help maintain erection. When worn over shaft and balls, the added constriction can help with a too-fast finish as well as adding support.
In hypoallergenic silicone, the Neon Stretchy Silicone Cock Ring Set clean easily using warm soapy water or a good toy care fluid/foam. Compatible with any great quality water-based lube- please avoid contact with silicone lubricants and other silicone toys and products.