The Olympia Silicone Vibe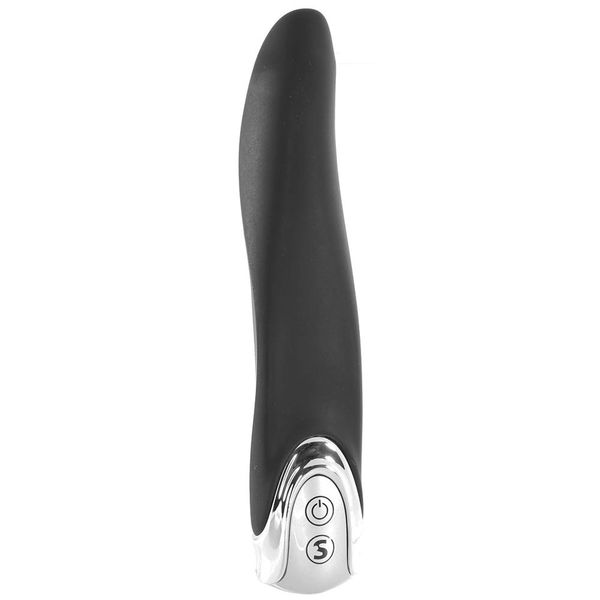 Pop quiz! What are the best vibes made of? Sugar and spice and all that's nice? Nope! With very few exceptions, the vibes are made of silicone, just like The Olympia Silicone Vibe from Shots. Aside from a super-silky surface, Olympia features a captivating G-spot seeking curve and ten modes of pulsing, throbbing vibration. 
Fitting comfortably in hand, Olympia is easy for you or your partner to direct with dizzying precision to sweet spots inside or out. The G-spot is an obvious target for this vibe's deep-delving curviness, but don't you worry, it's just as perfect for pinpointing clit, nipples, prostate and far beyond.
Cue up the first of ten modes of steady, pulsating and escalating vibration using simple buttons on a user-friendly control interface. Hold down the power button for a few seconds to activate, then hit the top function button to get started. 
In body safe, hypoallergenic silicone, this vibe is easy to clean using warm soapy water or a good toy care fluid/foam. If you'll be pairing a lube with your vibe, please pick one that's water-based -avoid contact with silicone lubes and store your Olympia away from other silicone and soft toy materials. Waterproof.