The Stinger Electro-Play Wand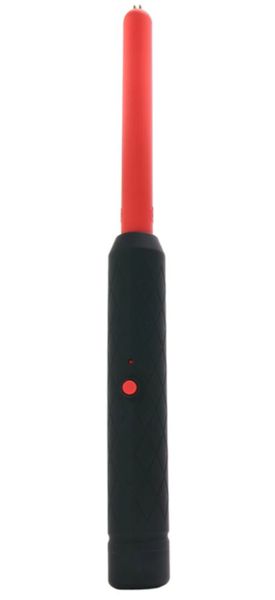 Dominating play scenes with crackling drama that can't be ignored, The Stinger Wand from Kink pairs a classic cattle prod design with shocking electricity.
Sizzling and popping between the slightly forked tip, one intensity of battery powered electro stimulation activates with a push button. Place the tip agasint a playmates skin for a stinging zap of sensation plus a visible spark, or just crack it to earn immediate attention and obedience.
The Stinger won't leave behind any visible effects, and is suitable for all levels of e-stim experience. Requires 2 AA batteries (sold separately). Not for use in water.
* The Stinger is approximately 15" (38cm) in length