Tickle Me Pink BJ Support Strap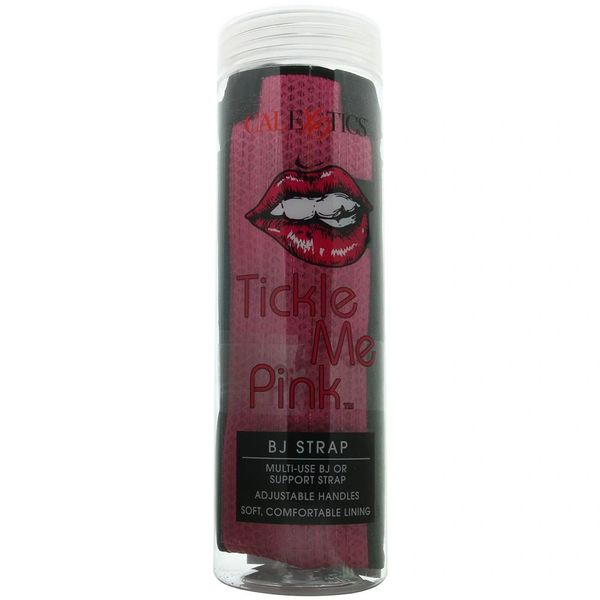 Hailing from a fun-packaged and 100% beginner friendly Tickle Me Pink collection from CalExotics, the incredibly BJ Support strap comes to you and a playful partner in namesake sparkly bubblegum pink.
Called a BJ Strap because it's perfect for hip and back support during a blowjob, the Strap is great for all kinds of depth, angle and positioning support, too. Use the sturdy, velvety-lined length length to bring a partner closer during doggie style or cowgirl/cowboy sex or use it to help hold up their legs for deeper thrusting. However you choose to use it, the hardy nylon handles are size-adjustable and easy to customize.
In phthalate free PVC, poly blend and ABS plastic, the Tickle Me Pink BJ Support Strap should be spot cleaned as needed. Approximately 16.5" (42cm) long and 2.6" (6.6cm) excluding handles.