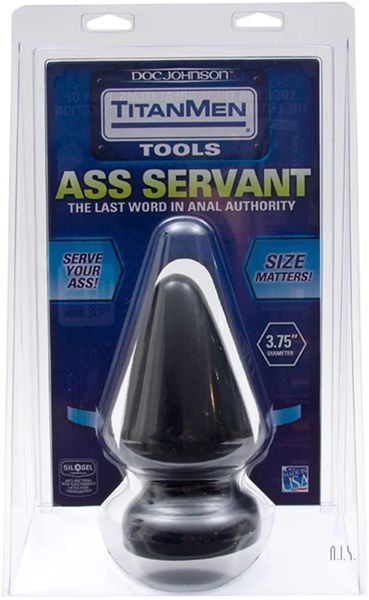 And now for something completely different ... Doc Johnson's titanmen collection now has the ultimate anal stimulator. Designed for ass play.
These Butt Plugs will fill you up. Curved and shaped just right, these Butt plugs are what separate men from Boys.
The dual density caps with their indestructible outer skin and cushy inner fill will leave you gasping and grabbing for more. And as with all Doc johnson's rubber products, these Butt plugs contain our exclusive sil-a-gel antibacterial agent.
Then come take a ride on the Wild titanmen Express and experience the ultimate in anal stimulation. Suitable for women to play too.