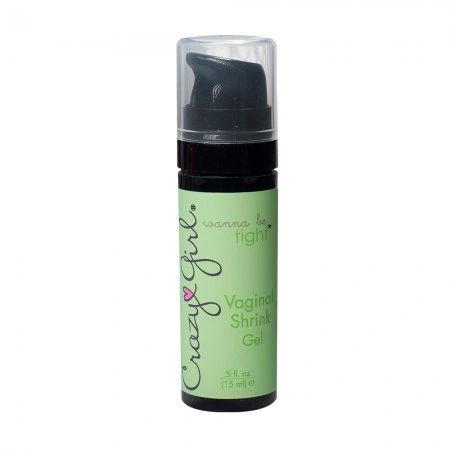 Tighten your embrace with Crazy Girl's fantastic Vaginal Shrink Gel.
Light and non-staining, it helps to naturally contract the walls of the vagina by increasing blood flow using extracts of ginger and menthol.
Just add a small amount on a fingertip, and apply inside the vagina an hour or so before sex to add tightness, warmth and a closer sensation for both you and your lover.
Designed to be a fragrance and taste free formula that's pH balanced for the delicate area it will be used on, this light gel absorbs quickly into vaginal tissues with no mess. Simply apply before sexual contact.
For best results, use in combination with your favorite lubricant.
Condom safe and cruelty free.
Sugar free Water-soluble
Greaseless
Non-staining
Condom & toy friendly
Specifications Size: 0.5 oz
Special Features: Unscented, Vegan Friendly