Vivid Raw Hot Ass Pussy Masturbator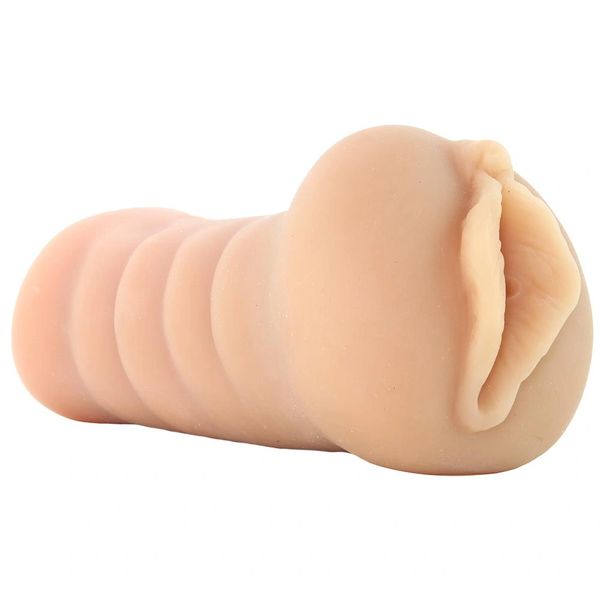 Featuring (aside from the amazingly snug, anatomically correct interior contained in an easily maneuvered stroker almost beyond belief in terms of its smooth, supple texture, that is), the Vivid Raw Hot Ass Pussy includes two simple warming rods that quickly heat the supple Pure Skin to a feverishly erotic temperature. 

Presenting a soft-lipped opening leading the way to a twisty ribbed chamber created to mimic vaginal sex perfectly, the Pussy is extremely easy to hold in hand (yours or a playmate's), ensuring the most precise stroking imaginable.

In California Exotic Novelties' signature Pure Skin material, the Hot Ass Pussy offers a sensation like no other- the ultra smooth texture is pliably supple, stretching, clinging and retaining its sexy elasticity like real skin. Warming quickly to body heat with touch and play even without the warming rods, the Pussy's fantastic feel is only enhanced by a close-ended design that naturally builds up a toe-curling suction effect with each stroke. 

To heat the stroker, snap the metallic disc in each rod. Warmth will spread immediately- place into the slots located at the back end of the Hot Ass Pussy to transfer that heat all along the inner canal. The rods can be reused- instructions are included.

As for cleaning, the Vivid Raw Hot Ass Pussy needs simply to be cleaned and dried well before storage, swish through some warm soapy water before laying somewhere safe to dry. Always enjoy a great quality water based lubricant with this stroker.
Specifications
Orifice: Vagina
Length: 5.5"
Special Features: Closed End, Realistic