Wet Naturals Silky Supreme 3.0oz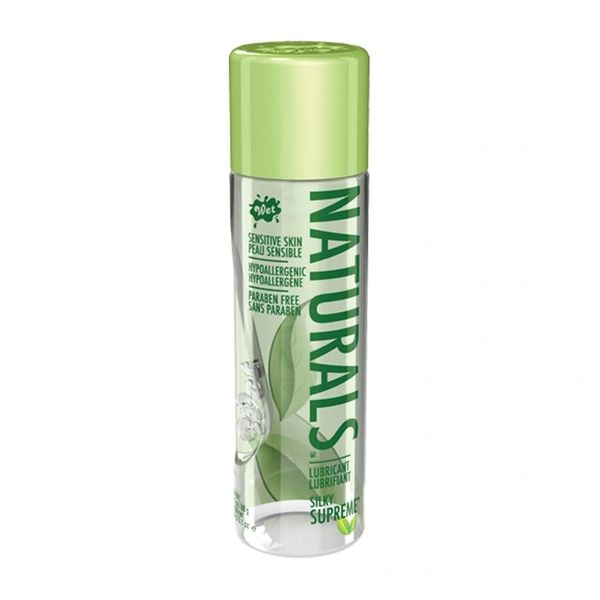 Intimacy should be natural... Formulated especially for women by women, Wet's quality, glycerin-free, paraben-free blends are designed to enhance a woman's natural moisture. This supremely long lasting and luxurious formula is a blend of premium grade silicones and Vitamin E and works well for those with sensitive skin. Give in to the spell of timeless romance with Silky Supreme™. It is ultra-moisturizing, leaving you soothingly silky and supple, even under water. Now kosher!
High grade silicone base
Glycerin & Paraben free
Premium lubricant for sensitive skin
Hypoallergenic
pH balanced
Latex compatible
Water friendly
Kosher
DIRECTIONS: Use WET® NATURALS™ as needed to supplement your natural moisture and enhance intimacy. Apply a small amount of WET® NATURALS™ to relieve personal dryness. Reapply as desired. Easily washes away with soap and warm water. Does not harm latex.
INGREDIENTS: Cyclopentasiloxane, Dimethiconol, Cyclomethicone, Phenyl Trimethicone, Tocopheryl Acetate (Vitamin E Acetate)