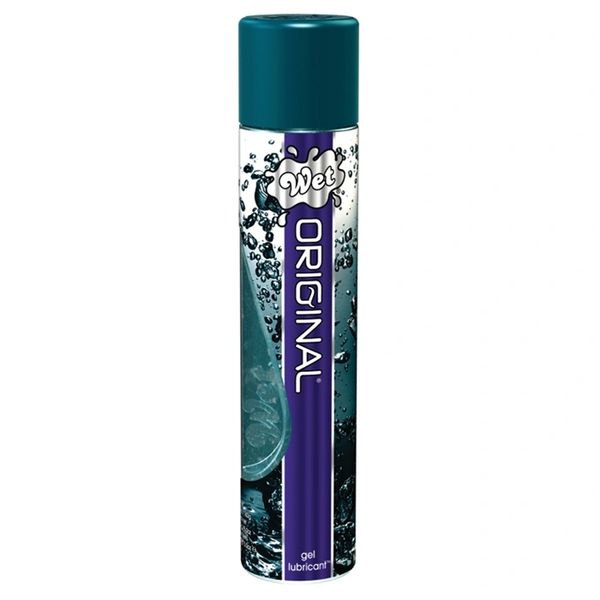 For over twenty years, Wet's top selling classic formula has been developed and tested to the highest quality industry standards. Wet® Original® is water-based, gentle, odorless, colorless, greaseless, non-staining, and latex friendly. This formula is a favorite for those who prefer a more viscous, gel-like lubricant. Doctor recommended Wet® Original® is newly reformulated to stay wet even longer and provide long lasting lubrication that is always silky, never sticky. Now paraben-free and kosher!
Pure Water Based
Clean and Non-Staining
Paraben Free
Latex Friendly
Hypoallergenic
Refillable bottle
3.6 fl. oz. (102 ml)
Kosher
DIRECTIONS: Use WET® ORIGINAL® as needed to supplement your natural moisture and enhance intimacy. To relieve personal dryness, apply a small amount of WET® ORIGINAL® to the area of the body you wish to lubricate. Reapply as desired. Easily washes away with warm water. Harmless if ingested. Latex compatible.
INGREDIENTS: Glycerin, Water (Aqua), Carboxymethylcellulose, Pentylene Glycol, Potassium Sorbate