Wet Platinum Premium Lubricant (2 Sizes)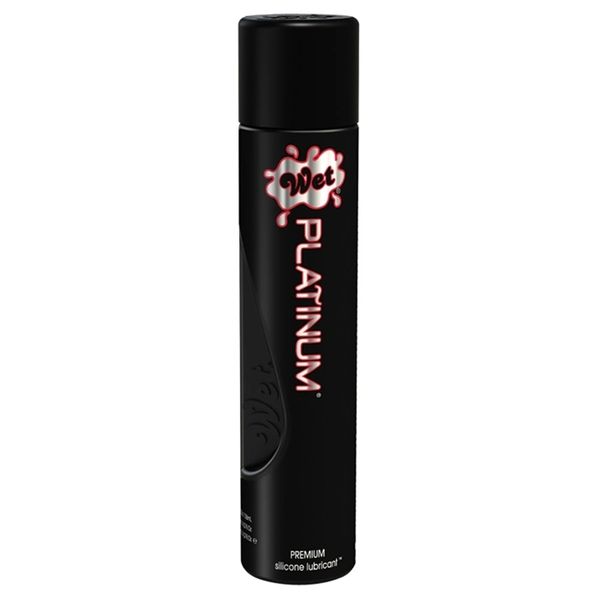 Guaranteed never sticky, this premium silicone lubricant is our longest lasting formula. It never dries so it leaves your skin feeling soft and moisturized. It does not break down in water so try it in the bath, shower, or spa. Caution: Very Slippery! It is also great for full body massages and skin conditioning. This silky smooth formula is doctor recommended, condom compatible and an FDA accepted medical device. Now kosher!
Pure High Grade Silicone
Works under water
Guaranteed never sticky
FDA Accepted Medical Device
Conditions skin
Use for a full body massage
Condom friendly
Long lasting
Travel size bottle
Refillable bottle
·        Kosher


DIRECTIONS: Wet Platinum Premium Lubricant® is a personal lubricant, for penile and/or vaginal application, intended to moisturize and lubricate, to enhance the ease and comfort of intimate sexual activity and supplement the body's natural lubrication. This product is compatible with natural rubber latex, polyisoprene, and polyurethane condoms. Reapply as desired.
INGREDIENTS: Dimethicone, Cyclopentasiloxane, Dimethiconol, Phenyl Trimethicone