Wet Synergy Water Silicone Hybrid Lubricant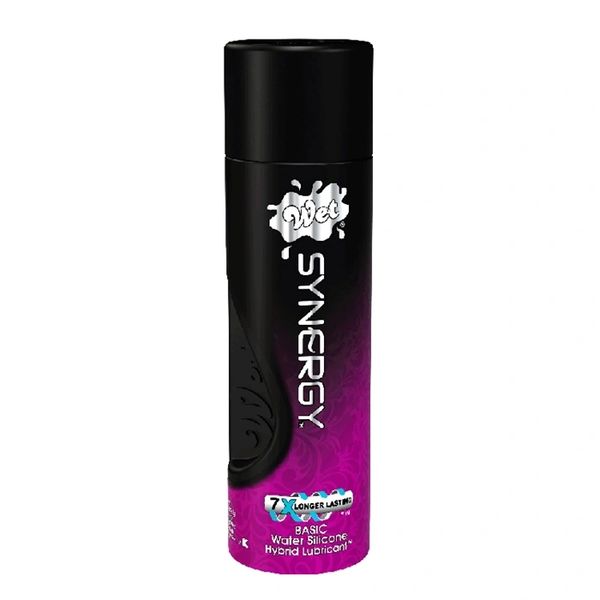 A unique blend of water+silicone gives you LiquiSatisfaction™. A soothing cushion of ultra-thick gel transforms into a silky layer of liquid lubrication. This hydrating formula delivers long lasting moisture with the easy clean-up of a water-based gel. It is recommended for use with toys and rigorous activity! Now kosher!
Thick Hybrid Gel
7 x Longer lasting*
Great for massages
Kosher
DIRECTIONS: Apply, as needed, to the area of the body you wish to lubricate. Reapply as desired. Easily washes away with warm water. Latex compatible.
INGREDIENTS: Glycerin, Deionized Water (Aqua), Dimethiconol, Sodium Polyacrylate, Dimethicone, Cyclopentasiloxane, Trideceth-6, PEG/PPG-Dimethicone, Pentylene Glycol.
* As compared to other Wet® water-based formulas