Wet Uranus Silicone Anal Lubricant 2 sizes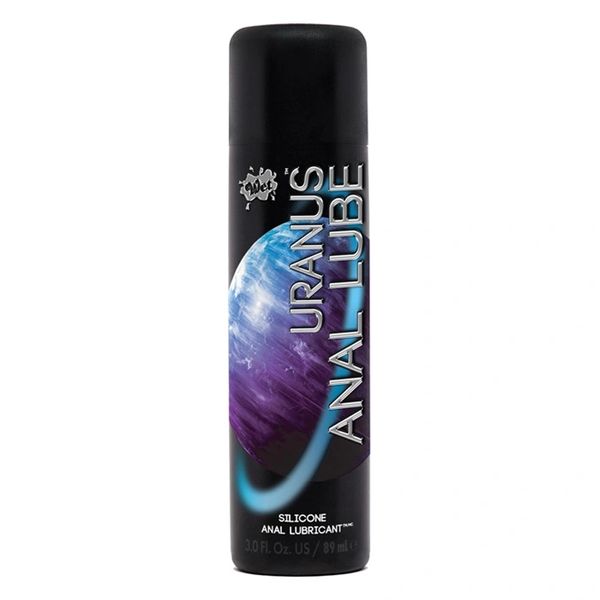 This formula is recommended for those who are looking to Boldly Go to the Unexplored!™
This formula is thicker than our Wet® Original® and Wet® Platinum® to give long-lasting lubrication and a little extra cushioning needed for anal play. They are paraben-free and latex friendly. The anus is not self-lubricating so it is essential to use a generous amount of quality lubricant every time you engage in anal play. Now kosher!
Thicker Silicone-Based
Works underwater
Guaranteed never sticky
FDA Accepted Medical Device
Paraben free
Condom compatible
Refillable bottle
Kosher
DIRECTIONS: Use as needed to supplement your natural moisture and enhance intimacy. To relieve personal dryness, apply a small amount to the area of the body you wish to lubricate. Reapply as desired. Easily washes away with mild soap and warm water. Latex compatible.
INGREDIENTS: Dimethicone, Cyclopentasiloxane, Dimethiconol, Phenyl Trimethicone, Mentha Piperita (Peppermint) Extract, Muira Puama Extract, Ginger Root Extract, Passion Flower Extract, Gingko Biloba Extract, (Mexican) Damiana