Wet Warming Premium Heating Lubricants 5.0oz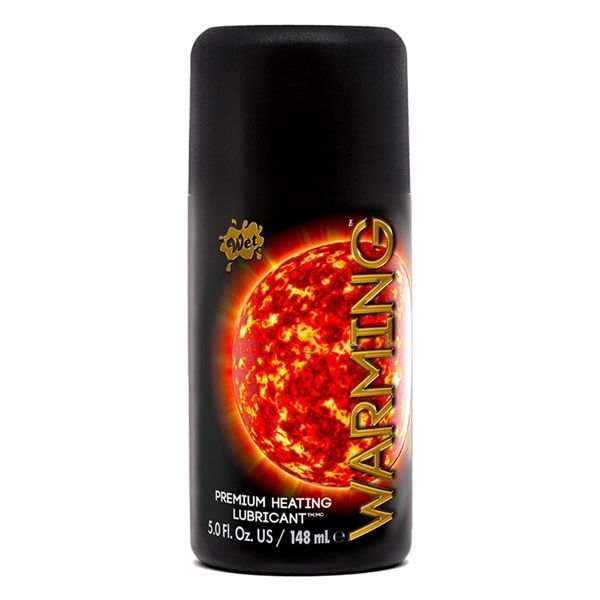 Turn up the heat! Gently heats on contact and warms with motion... Blow on it, it gets warmer. Wet® Warming™ is silky smooth, long lasting, water soluble, harmless if ingested, and latex friendly. Lick it and feel the heat between your sheets! Not recommended for those with sensitive skin. Now kosher!
Water soluble Gel Lubricant
Gently heats on contact
Clean and non-staining
Use on the nipples and erogenous zones as well
Latex friendly
Not recommended for sensitive skin
Refillable bottle
5.1 oz. (144g)
Kosher
DIRECTIONS: Use WET® WARMING™ as needed to supplement your natural moisture and enhance intimacy. To relieve personal dryness, apply a small amount of WET® WARMING™ to the area of the body you wish to lubricate. Reapply as desired. Easily washes away with warm water. Harmless if ingested. Latex compatible.
INGREDIENTS: Glycerin, Tocopheryl Acetate (Vitamin E Acetate).