Whip Smart Pleasure Swing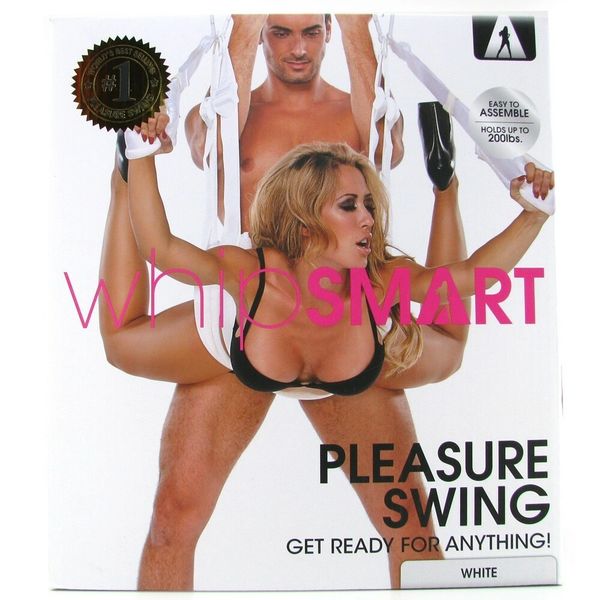 Created with some classic (and some not-so classic) sexy positions in mind, the innovative, gravity-defying Whip Smart Pleasure Swing presents an exiting, weightless way to experience sex in ways that would be downright impossible otherwise.
Incredibly easy to assemble and incorporating lots of options for restraint and bdsm play, the Pleasure Swing makes countless positions and weightless pleasure not only entirely do-able, but simple and safe. Setting up the swing is a snap and doesn't require any fancy tools or obscure knowledge. Thick padded thigh straps, padded handles and lots of adjustable strapping lets you and your playmate explore a staggering variety of exciting positions while you swing. 
Your imagination will be free to take over, as new ways to please each other reveal themselves. Please be sure to install your swing according to manufacturer instructions for a safe, always enjoyable ride. Suggested max weight is 200 lbs (90.7kg).