Wind It Up! Beaded Silicone Probe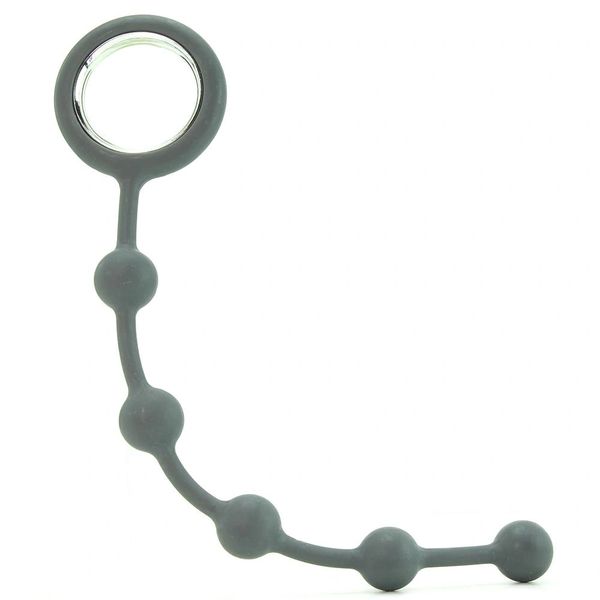 Incredibly manageable, sized to perfectly suit any level of anal experience, supremely silky and wonderfully hygienic, the Up! collection's Wind It Up! Beaded Probe represents an incredibly luxurious take on an undisputed backdoor favorite. Featuring velvety silicone construction and a flexible, forgiving feel that's nevertheless extremely satisfying, the Probe is a must-have for anal adventures across the pleasure spectrum. 

Perfectly graduated in five distinct increments, the Wind It Up!'s five beads are an identical .75 inches along the strand, allowing more cautious players ease very gently into the insertion process. Seamless and supple, the entire strand is pliable and extremely easy to manage, a large ringed handle provides a sturdy grip at all times while protecting against too-deep penetration.

The high end Pure Silicone material comprising the Up! is absolutely unparalleled in terms of safety and cleanliness- this set is safe for even the most sensitive skin, as silicone is completely hypoallergenic and non-irritating. The texture is truly like nothing else, combining firmness with a dreamily supple surface that warms quickly and naturally to match body heat as playtime progresses. Boil-able, bleach-able and dishwasher safe, the Up! Probe is extraordinarily hygienic, a must-have feature in any good anal toy. Always use a great water-based lubricant with this and any silicone toy, silicone formulas should be included, as should contact with other silicone toys and products. * Packaging subject to change without notice.
Specifications
Length: 11"
Insertable Length: 9"
Girth: 2.5" at largest point
Width: 0.75" at largest point
Color: Gray