Womanizer 2Go Watermelon Tango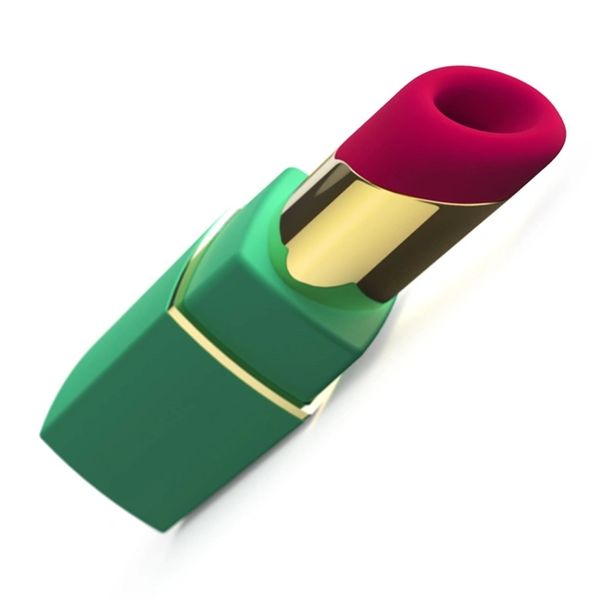 The lipstick-shaped Womanizer 2GO is sleek, lightweight vibe-in-disguise is travel-ready, with one-touch button control that delivers indirect clitoral stimulation via its Pleasure Air Technology® - pulsating pressure waves that lead to mind-blowing orgasms on demand.
Engineering Pleasure Innovations. 
It is our business to develop life enriching pleasure products. With the womanizer® we have created the first and only Pleasure Air intimate stimulator; a revolution in personal pleasure, intimate health and your private delight.
How the Womanizer® Works:
A Revolution in Pleasure
The Womanizer®: the first intimate product to feature Pleasure Air. With this incredible technology it is possible to stimulate the clitoris without direct contact for the first time, creating fast and often multiple orgasms. Pleasure Air gently sucks the clitoris into the soft silicone tip and surrounds the clitoris with gentle yet incredibly effective pressure waves. Overstimulation and discomfort are a thing of the past. Enjoy effortless orgasms while improving intimate health and overall wellbeing. The Womanizer® 100% pleasure, one time, multiple times, every time.
Bullet Point Features:
The world's most advanced clitoral stimulator.
• Pleasure Air Technology (pulsating pressure waves, NOT a vibrator)
• 6 adjustable levels of intensity
• Lighting effect in the dark
• lipstick-shaped 2go Edition
• USB Rechargeable lithium ion battery 
• 2 Easy clean silicone stimulation head N and XL
• Stimulation tips made of medical silicone.
• Waterproof, also works underwater
• Produces fast often multiple orgasms
• An incredible new feeling of pleasure
• 2 Years guarantee
Pleasure On Demand
Solo or with your partner, on the go or at home. No fuss, fast and fun, pleasure on demand. 
The Womanizer® your private delight!